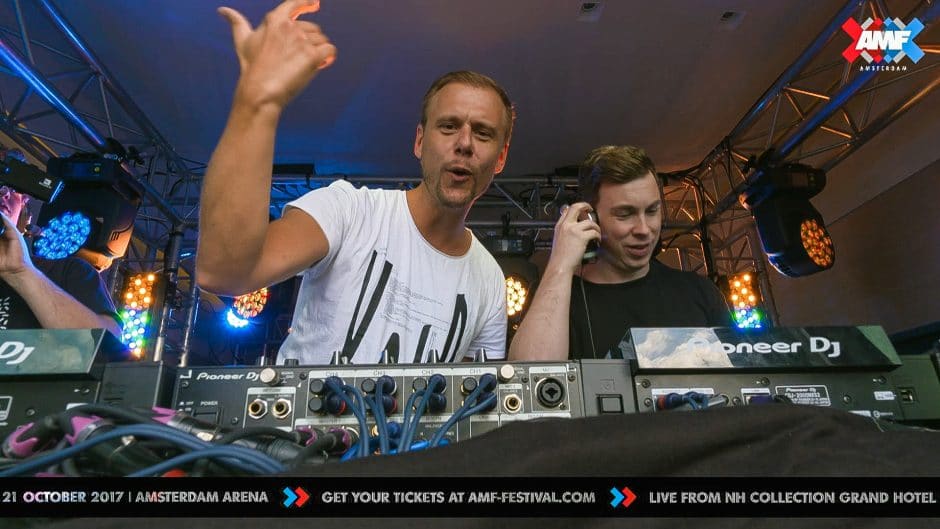 2017, De Dam, Amsterdam
Amsterdam Music Festival
Meercamera registratie & 10 losse livestreams tegelijk
Opdrachtgever: BADBIRDS / Alda Events
Jaar: 2017
Werkzaamheden: Meercamera registratie 4 x fs7 waarvan 2 draadloos & 10 losse livestreams tegelijk.
Happy to announce that on the 21st of October, Hardwell and Armin van Buuren will play together at AMF festival!
On October 21st 2017, AMF will be back in Amsterdam. Annually nestled in the heart of dance music's most integral conference known as the Amsterdam Dance Event. #AMF2017 will once again show why Amsterdam is the counterpoint for all that electronic music has to offer.
Live from Amsterdam:
Video's Two = One AMF 2017
Foto's Two = One AMF 2017
Heeft u binnenkort een nieuw project? Vraag vrijblijvend wat we voor u en uw bedrijf kunnen betekenen.
Jaar:
2017
Locatie:
Amsterdam
Opdrachtgever:
BADBIRDS / Alda Events
Gear:
/
Werkzaamheden:
Meercamera registratie & 10 losse livestreams tegelijk